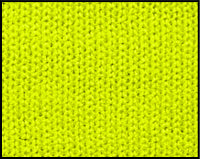 5.6 oz Jersey Knit
Our 101 ANSI Shirt features 5.6 oz jersey knit. Known for its "cotton like" feel yet durable workplace performance, it will help keep your guys cool and comfortable.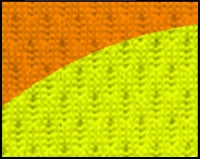 4.1 oz Birdseye Knit
Our 102 ANSI Birdseye Knit Shirt is known and loved for its butter soft feel and 4.1 oz athletic type fabric. Superior wicking makes this an employee favorite. It's light on your wallet too!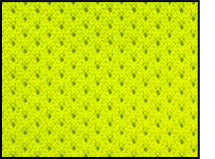 3.7oz Micro-Mesh
Our 103 ANSI II Shirt is made of the softest and lightest micro-mesh fabric on the market. Weighing only 3.7 oz with moisture management wicking.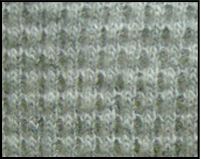 5.5 oz Cotton Thermal
The 5.5 oz Cotton Thermal is the inside liner for the 603 sweatshirt. It is a heavy 100% Cotton Waffle Weave to keep you comfortable and warm.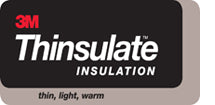 3M™ Thinsulate™ Insulation
3M™ Thinsulate™ Insulation is used in your jackets' pants' gloves' hats and boots to help keep you warm when it's cold outside. Thinsulate insulation will help keep you warm without the unnecessary weight or bulk' and brings more freedom of movement and comfort to your jackets' pants' and outdoor gear.
Read More
Modacrylic
Modacrylic is a synthetic copolymer used in our 500 FR Safety Vest. Modacrylics are flame retardant and do not combust. The fibers are difficult to ignite and will self-extinguish. In addition to a modacrylic's flame retardant properties, it has a relatively high durability that is comparable to wool. Modacrylic fibers have a moderate resistance to abrasion and a very low tenacity. Modacrylics are poor conductors of heat. The fabrics are soft and resilient. Modacrylics display high performance when it comes to appearance retention. They have outstanding resistance to chemicals and solvents, repel moths and mildew, and are non-allergenic. The fibers dye easily, are quick to dry, and are quite resilient and will not wrinkle. They also have great dimensional stability and high elastic recovery, which gives them the ability to hold their shape.
10.5 oz Microfiber Polyester Fleece
Our 601, 602, and 603 sweatshirts are made of a super heavyweight 10.5 oz 100% spun polyester microfiber, the heaviest ANSI fleece available. This is a non-pilling fabric.